邸亚娜

2020-07-23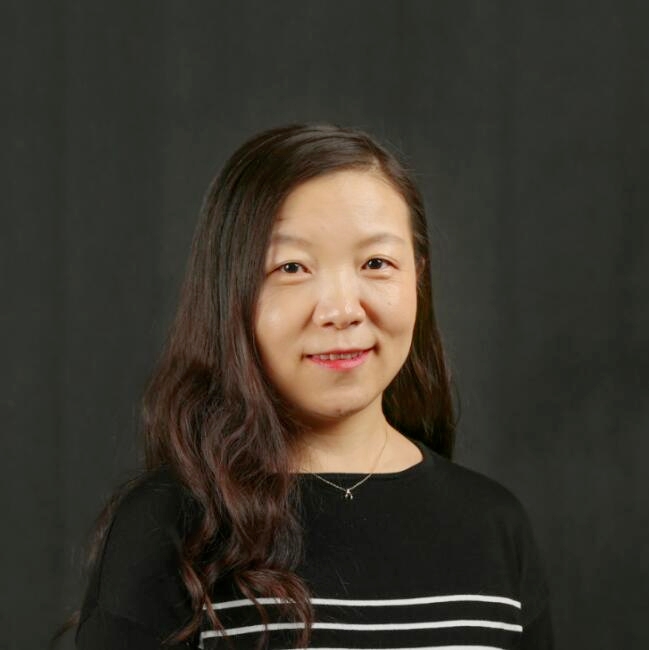 Prof. Yana DI
Email: yndi@uic.edu.cn

Academic Qualifications
Bachelor of Computational Mathematics and Applied Software, Peking University, 2000
Ph.D. of Computational Mathematics, Peking University, 2005

Employment
· Postdoctoral Fellow, Hong Kong University of Science & Technology, 2005 - 2007
· Assistant Professor, AMSS, Chinese Academy of Sciences, 2007 - 2009
· Research Fellow, Royal Institute of Technology, Stockholm Sweden, 2009 - 2011
· Associate Professor, AMSS, Chinese Academy of Sciences, 2011 - 2019
· Professor, Beijing Normal University-Hong Kong Baptist University United International College, 2019 -

Research Areas
· Adaptive methods and their applications, especially moving mesh methods
· Continuum hydrodynamic calculations for multiphase flows
· Interface or internal boundary tracking methods, such as solidification
· Moving boundary simulations of fluid-structure interactions
Research Projects/Grants
· Numerical Methods and Applications for Dynamics of Thin Films, NSFC (National Natural Science Foundation of China), 11771437 (2018.1-2021.12)
· Coupled Modelling and Simulation of Blood Flow and Blood Pulse Waves, Major Research plan of NSFC, 91630208 (2017.1-2019.12)
· Numerical Simulation and Applications of Interface Tracking in Multiphase flows, NSFC, 11271358 (2013.1-2016.12)
· National Magnetic Confinement Fusion Science Programme, ITER (International Thermonuclear Experimental Reactor) Project, 2011GB105003 (2011.9-2014.8)
· Major geological disaster prediction and numerical analysis method, National 973 Project, 2010CB731505 (2010.1-2014.7)
· RP-Adaptive Finite Element Methods and Applications in Multiphase Flows, NSFC, 10701075 (2009.1-2011.12)

Selected Publications
1. Yana Di, Ruo Li, Tao Tang, and Pingwen Zhang, Moving mesh finite element methods for the incompressible Navier-Stokes equations, SIAM J. Sci. Comput. 26, 1036-1056 (2005).
2. Yana Di, Ruo Li, and Tao Tang, A general moving mesh framework in 3D and its application for simulating the mixture of multi-phase flows, Commun. Comput. Phys. 3, 582-602 (2008).
3. Yana Di and Xiao-Ping Wang, Precursor simulations in spreading using a multi-mesh adaptive finite element method, J. Comput. Phys. 228, 1380-1390 (2009).
4. Yana Di, Xianmin Xu, and Masao Doi, Theoretical analysis for meniscus rise of a liquid contained between a flexible film and a solid wall, Europhys. Lett. 113(3), 36001 (2016).
5. Xianmin Xu, Yana Di, and Haijun Yu, Sharp-interface limits of a phase-field model with a generalized Navier slip boundary condition for moving contact lines, J. Fluid Mech. 849, 805-833 (2018).